22. Sitting Pepper
Containing levels: 316-330
Difficulty: Very Hard
Hardest Level: 318
Fruit: Bell Pepper
New Item: -
Sitting Pepper is the twenty-second episode of papa pear saga, and it was released on February 26 of 2014. It has 2 "lighting up the buckets" levels, 4 "fruit mode" levels, 5 "clearing a number of pins" levels, 2 "score" levels and 2 "collecting power-ups" levels. Sitting Pear is a cluster of hard and very hard levels, thus it's hard. It has some considerably hard levels such as 316, 319, 321 and 328, and then it has some very hard levels such as 317, 318, 323 and 327.
Next Episode: Pearhalla
Previous Episode: Van Gogh's (P)ear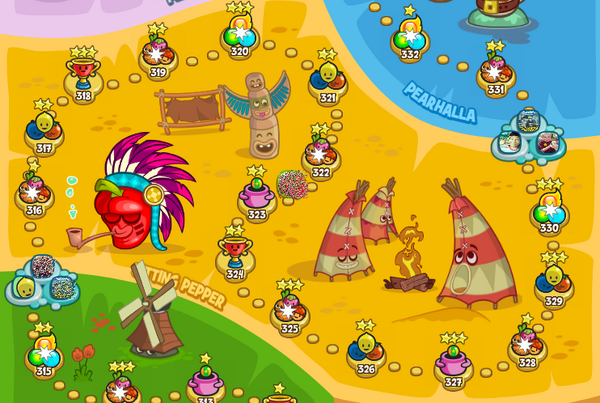 Ad blocker interference detected!
Wikia is a free-to-use site that makes money from advertising. We have a modified experience for viewers using ad blockers

Wikia is not accessible if you've made further modifications. Remove the custom ad blocker rule(s) and the page will load as expected.