Containing levels: 91-105
Difficulty: Medium
Hardest Level: 102
Fruit: Corn
New Item: Watermelon
Wacky West is the seventh episode of papa pear saga. It has 5 "lighting up the buckets" levels, 4 "fruit mode" levels, 5"clearing a number of pins" levels, and 2 "Score Points" Levels. This episode has some quite hard levels such as 93, 96, 99, 100 and 102. Because of this, it's quite a medium episode.
Next Episode: 20,000 Pears Under the Sea
Previous Episode:
Juicy Jungle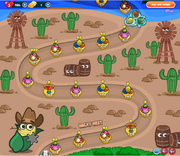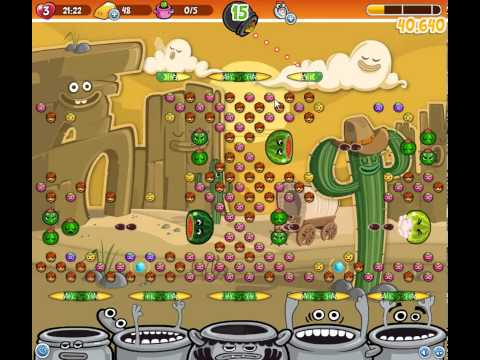 Ad blocker interference detected!
Wikia is a free-to-use site that makes money from advertising. We have a modified experience for viewers using ad blockers

Wikia is not accessible if you've made further modifications. Remove the custom ad blocker rule(s) and the page will load as expected.